So as I mentioned vaguely in
a previous post
I have something new planned for the blog. I'm a people person. No really, I am. But I'd never be the one to approach you out in public to tell you I like something you're wearing or say that your hair looks nice, even if that's what I'm thinking, because I'm just too darn shy. I really do love people though, and I'm an avid people watcher (creepy I know, but I love seeing the different styles everyone has). Other's beliefs, interests, hobbies, and personal style fascinate me, and I really enjoy learning about the similarities and differences I share with various people. Perhaps that's why I dove into the blogosphere. Learning new things, and learning of new things, and being able to share my own hobbies and interests with everyone else. Keeping that in mind, I thought it would be interesting to learn more about the people buying from me...
I started Amber Skies Designs fairly recently, and Liv was my second customer. She bought one of my favourite items, the black and white kitty sweater clips (Rachele from
The Nearsighted Owl
also
wore
them!)
I'm always curious how people end up styling my items, and how they make my work into their own via outfit choices. As a way to say thank you for supporting ASD, I thought it would be fun to do a customer feature.
Judging by the following, Liv is a pretty cool gal: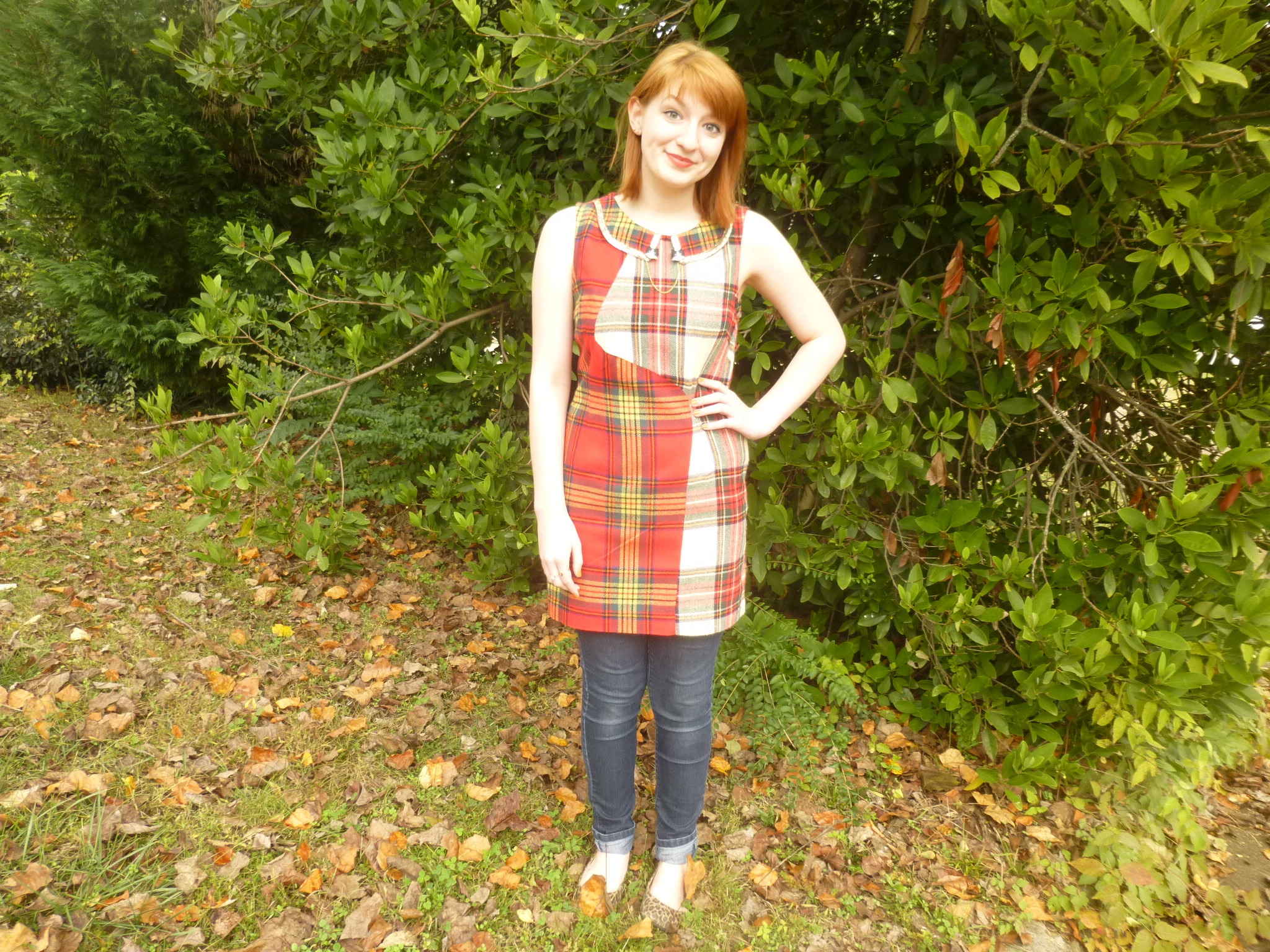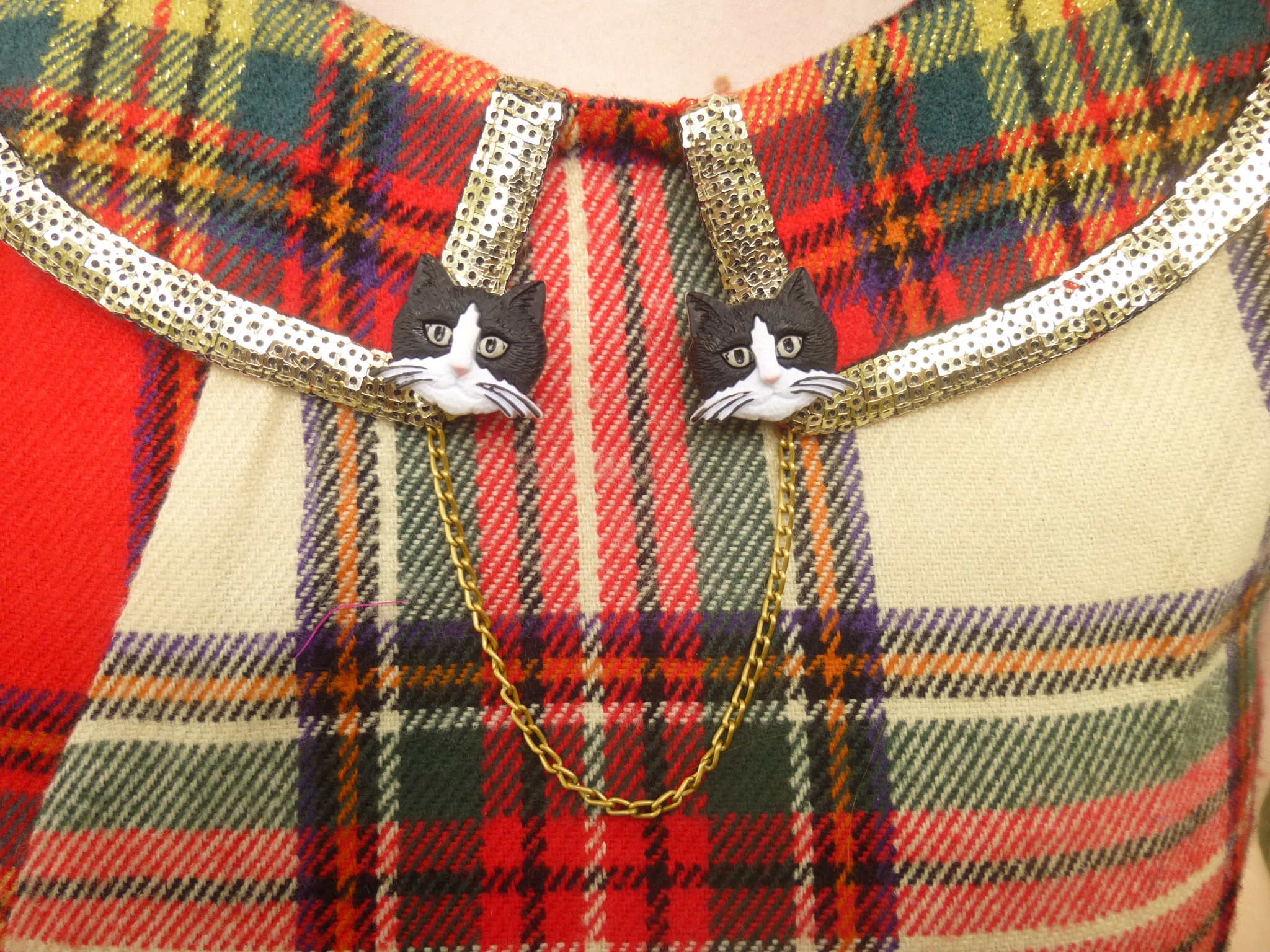 Dress: Kohl's - Princess Vera Wang collection
Pants: My bestfriend's old jeans - Grane brand
Shoes:
Mossimo Supply Co. Cheetah Flats
-
Target
I'm 17 years old and love art, packaging, and design. I have been painting for 4 years and am completely self-taught. I spend the rest of my free time playing music and baking sugar-filled goodies. I just love to create, in general, and enjoy anything that can act as an outlet for self-expression.
--<>--<>--<>-
I just love the outfit she put together. Is that dress fantastic, or is it fantastic? Really digging the detail on the collar. It makes the dress look edgy and elegant at the same time. And of course, I'm a sucker for a plaid and cheetah print combo.
Thanks so much for participating Liv, you rock, and you look amazing!